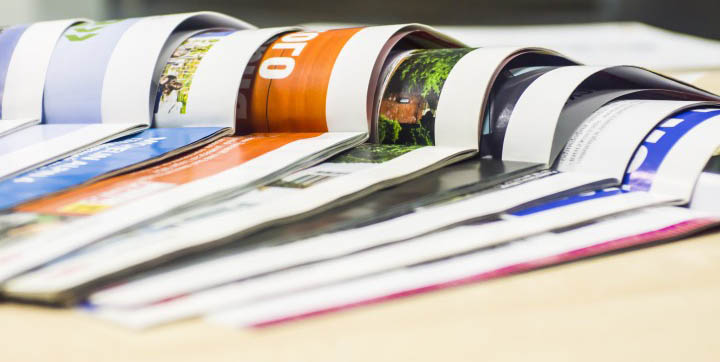 Publications
Thought provoking publications are vital for any business that wants to make their mark. At Narchos Production, we only use the finest materials and techniques to ensure the highest quality every time.
Annual Reports & Brochures
Articles
Corporate Identities
Sales & Marketing Collaterals
F & B Collaterals
Publications
Books
Magazines
Stationary & cards
Invitations
Greeting Cards
Graphic Design
Advertising

Advertising is not a science; it's an art. Good advertising does not just circulate information, it penetrates the public mind with desires and belief. Narchos Productions has everything you need to get your name out into the world.
Logos& Slogans
Branding
Graphic Design
Photography& Videography
Art direction
Media planning & buying
Printing outdoor & indoor
Gift items
POS Displays
Signage
Social Media
Circulars/flyers
Print House
The invention of the printing press was one of the most important events in human history. Today, we at Narchos Productions use the latest technology to ensure your printing needs are always met and exceeded.
Offset printing
Digital printing
Silk screen printing
UV Lamination
Hot stamping
Varnishing
Packaging
Gift items
Flexography
Events Organization
Great plans shape great outcomes. Let Narchos Productions help you with everything you need to organize and plan a spectacular event that nobody will ever forget.
Event Planning A – Z
Cameras
Lighting
Concepts
On location support
Model casting / hostess
Specialized services
Weddings
Installations
Marketing
At Narchos Productions, we know that thinking outside the box and being on the cutting edge are keys to success in marketing and advertising. Creativity and innovation are about finding unexpected solutions to obvious problems, or finding obvious solutions to unexpected problems
Branding
Project analyzing
Events planning
Social network management
TV Commercials
Corporate/Marketing videos
Mobile Application Development
Web Design
Graphic design

We work with established agencies, labels and organizations, as well as young talents and startups.